For its range of Amazfit watches, Huami is not afraid to extend the variety of shapes into the Amazfit X. After the round and square screens, now we get the full-length screen that embraces the shape of the wrist!
After the Amazfit Bip (square screen) and GTR (round screen) watches, Huami does not intend to stop there. The Amazfit X Curved has a long display that looks like a sports tracking bracelet from a distance. But this is an actual smartwatch with a long, curved screen to fit the shape of the wrist.
See also Fitbit free training sessions
A curved screen
The 2.07-inch AMOLED display offers a resolution of 326 pixels per inch and a brightness of 400 nits. With its special design that reduces the need to scan the panel vertically, the touch screen displays 250% more information than an Apple Watch Series 4 (40 mm), says the manufacturer. The case includes an invisible, pressure-sensitive button on the side.
Watches now are all about watch faces, and the device offers a selection of them. They come with widgets of all kinds (about forty available), so you can have the weather or monitoring of your physical activities always in front of your eyes. The main module is curved at 92 degrees. It integrates a heart rate monitor and a GPS (but no LTE), and its water resistance up to 50 meters allows you to take it for a swim.
For the more sporty, the watch offers the monitoring of 9 types of exercises (etc., walking, swimming, cycling) whose data are collected in a dedicated application. A SpO2 sensor enables the Amazfit X to measure the level of oxygen in the blood, a useful metric for monitoring sleep and stress levels. Of course, the watch displays smartphone notifications and includes some applications (reminders, calendar).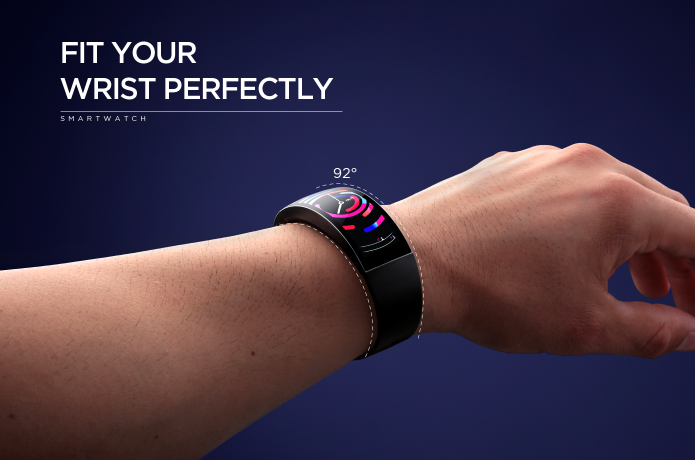 Where to get Amazfit X
Huami will be available exclusively for 7-day on Indiegogo, starting at $149 in the "super early bird" version. Deliveries will take place in August.
Source: Indiegogo